Inspiration in the Moonlight Update with more seascapes.
Inspiration for painters from a deaf composer thought to be mad or nearly mad and a slew of moonlight-themed paintings by artists some of whom were also thought to flirt with madness. A good excuse to buy Prussian blue and cobalt blue.
Ludwig van Beethoven - Sonata Claro de Luna. Warning: the video is 52 minutes and Moonlight Sonata repeats every 4 1/2 minutes. you can turn the sound off and watch in silence if you wish. Some of the paintings are repeated but the second half is not just previous paintings and most are worth a second look.
 If you like moonlight and sailing ships you will love this.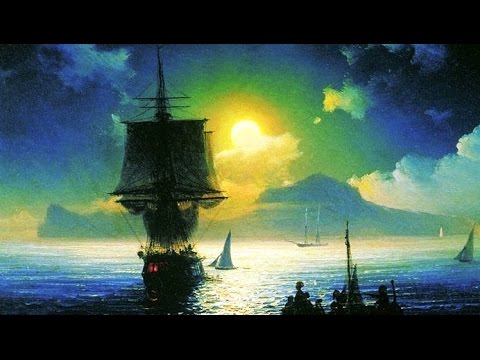 My question is: How do I capture a scene on youtube and get a print made?