My name is Jeff Spencer.  I live just northwest of Austin Texas on the cusp of the Texas Hill Country.   I am a computer professional by day, and my free time is spent with various endeavors.    After a recent unexpected and surprise death in the family - I've come to a fork in the road with regard to art.  
I'm going to learn how to paint with oils.  I've dabbled with different mediums these past few months - and found myself really liking oil paints because what I put on canvas dries exactly as I left it.    With that being said - I have literally no experience drawing, sketching, or painting - other than my experiments and exploring different art forms and mediums.  I wanted to see which I preferred.  
I've started a YouTube channel that will detail my journey.... staring where I am.   I've also decided to use Marc's video core training as the foundation for my learning curve - to practice, and practice, and perhaps practice some more.  I also intend to practice.  
You can watch my progress (or lack thereof) and I hope that you'll do so as an accountability partner.   I welcome constructive criticism.    I want to develop good habits as I learn and develop and share what I learn with others who begin their journey.  My dedicated art & video studio will be complete and ready to occupy in the first week of April, when the real nit and gritty work will begin.   I would like to be an active participant and student in this community forum.
So, I'm here to learn.   I want to decipher the riddle of oil painting and create work that is a realistic representation of the places I have captured in photographs.   I am using my photography as reference material for my oil paintings.   It's not by natural talent or ability that I seek this path, but by work, patience, and persistence.   I look forward to learning from you, and or sharing what I learn myself with others.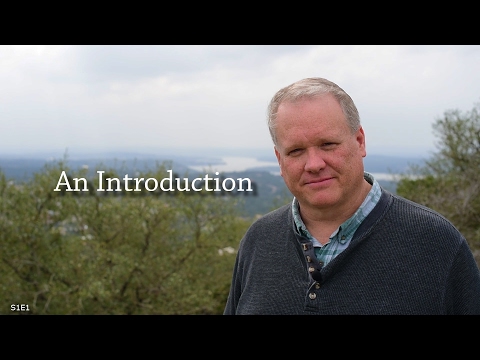 https://www.youtube.com/watch?v=7fO9R8A_fCE