Folks
This is a 50 minute lecture on conservation and restoration techniques at the Metropolitan Museum of Art.
Useful for showing all of the machines and instruments.
I DO NOT RECOMMEND viewing as the lecturers have pretty poor presentation skills. Typical of some lecturers who work hard at making boring material an art form.
Anyway, about 3/4 through (36.5 mins) they show a slide of Madam X, ...well, her ear and hair. It shows white dots in the hair. The analysis shows that the lead whites in the underlayers have combined with the fatty acids in the linseed oil to produce an eruptive, swelling blister, cracking the dark surface and showing as a white dot.
This problem is also a conservation issue with Rembrandt's portraits. Given the common, combination of lead white and linseed I expect it is, or will become a global problem.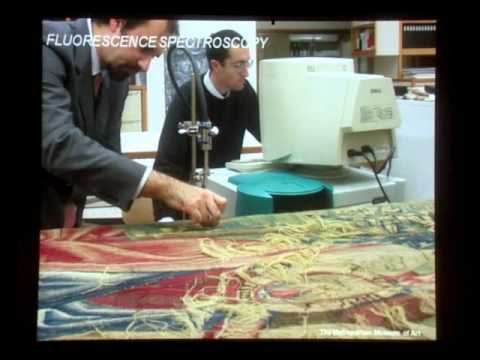 Denis