DMP has a new video up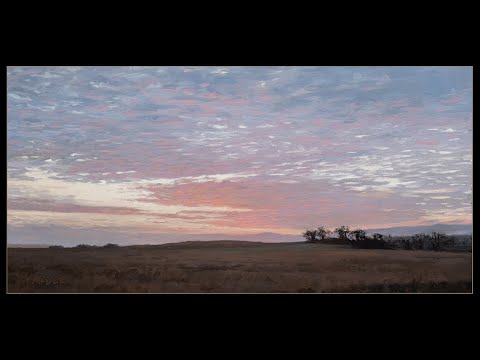 https://youtu.be/Ss29sazXd80
I notice that he is using a very neutral stain color and palette background color - practically gray! 
Is it just me or is this new stain and palette color completely different from the very warm, white and burnt umber color he used to use for
making palettes: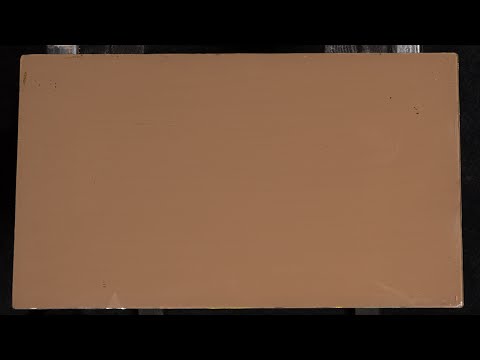 https://youtu.be/CODlWL6HqzM
and staining canvases: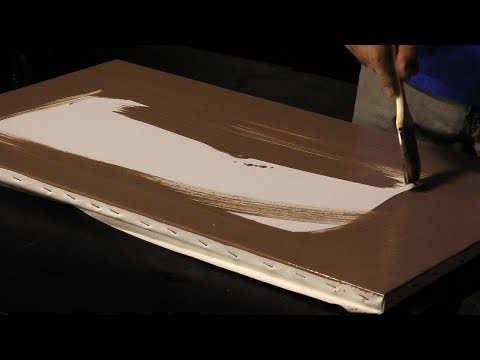 https://youtu.be/Ax9Z9--2KwA)
?
Funny thing is, he mentions his new stain color at about 12:33 and talks a bit, but he does not mention it is new and it almost sounds like he always used that color!
Anyway, I like the new stain color better!  I wonder if he just added some ultramarine blue to his old mix...
EDIT:  This is not a new stain color, it is likely Geneva Foundation Canvas Stain - the videos I posted re making palettes and staining (using burnt umber and white) do not correspond to Geneva's products and are out of date.