3D Printed Ear Still Life - Forgiveness' Blog - Painting - Color Wheel on Black Background. View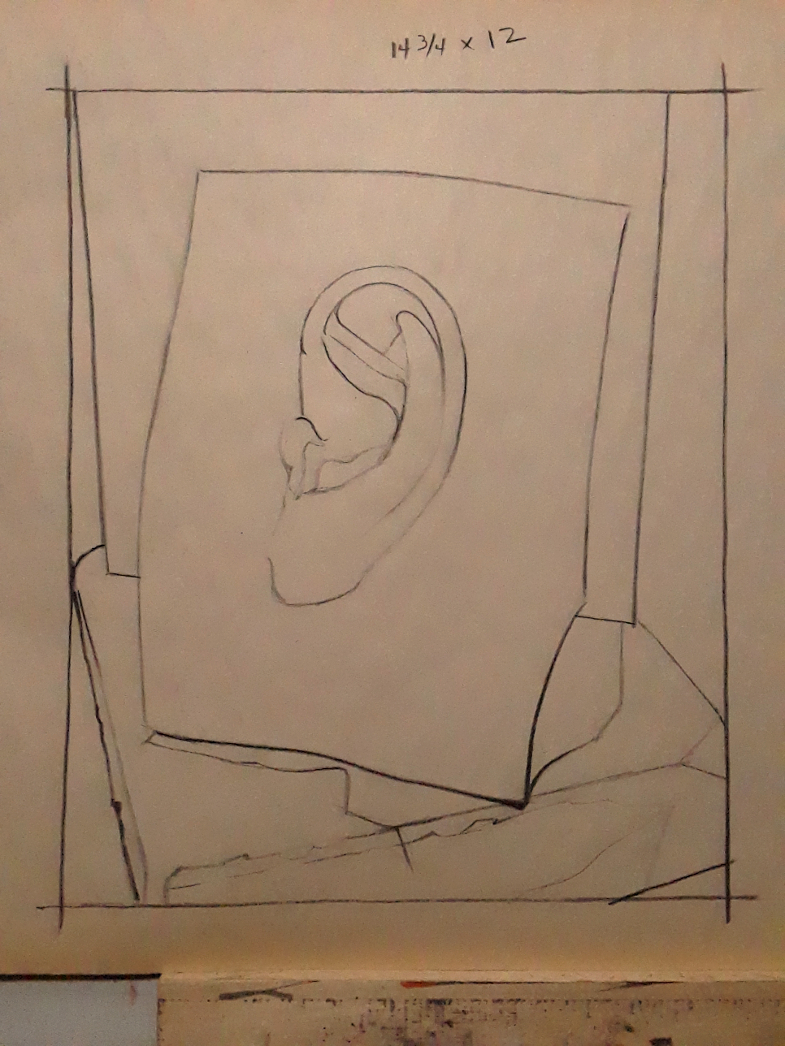 The 1st 2 drawings above are self explanatory. The 3rd drawing is my 2nd attempt at capturing the planes of the ear, this will assist me quite a lot later when I get to painting, and some info about brush strokes. There is no actual reference for rendering the planes of the ear, but it was strongly recommended to improvise, to come up with my own, given my previous experiences and studies of planes everywhere else in the human body. I didn't get enough simplification on my 1st attempt(not shown), but I think I got this time?, shown here.
My foundation for building up this oil painting comes next, color washes block-ins.