Mark's fabric painting video.
I just watched Mark's video on painting fabric. Well worth watching especially if you're fairly new to oil painting and/or about to start out on a still life with fabric. Or anything for that matter because a lot of what he says - for example, paint dark to light, don't blend too much etc - is applicable to any subject in oils. see it here: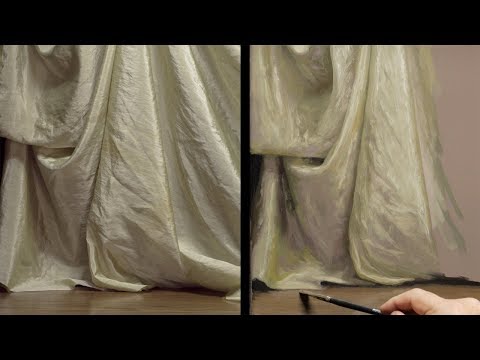 Thanks for the video, Mark.