This is my wife's favorite bird and it will be a gift to her (so please Alan don't mess it up). Red wingged blackbirds are all around us in the summer at the many nearby lakes here in WI. They are usually found sitting in the tall grasses and reeds at the edge of the lake. Their calls are constant and distinctive (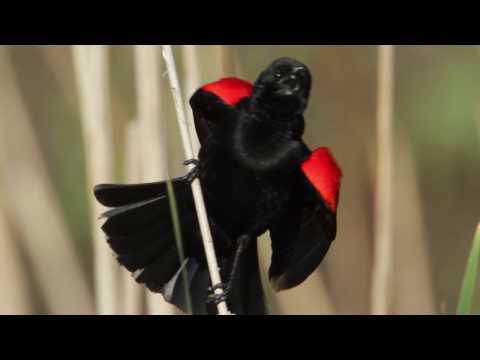 ). For us, it is the sound of summer.
This is on an 8 x 10 Artefex aluminum panel. It is VERY rigid. The one I got was unprimed and VERY smooth. They can be purchased with linen glued to the panel and preprimed. I think I will try it that way the next time but I bought a few of these for now. After a very light sanding it was cleaned with alcohol then sprayed with Rustoleum primer. The figures were drawn with charcoal and sprayed with a fixative.
The photograph is a Photoshopped composite of several that I found. The background is an experiment and I'll have to wait and see what it looks like as the birds and reeds are filled in.