I recently bought a 100 ml tube of Mark's new foundation stain and it is an awesome product! I applied it with a brush on a new canvas as per Mark's instructional video. A little bit goes a long way and as you can see from the photo one coat did a very good job covering the blank canvas. I noticed that the brush tends to leave very light brush marks. I wanted to see if I could get a completely smooth surface finish by applying the foundation with a small roller.
The roller is a great way to apply the foundation. It produces a smooth surface, free of brush marks, yet leaves some "tooth" on the surface. Here is a comparison; brush applied on the left, roller applied on the right.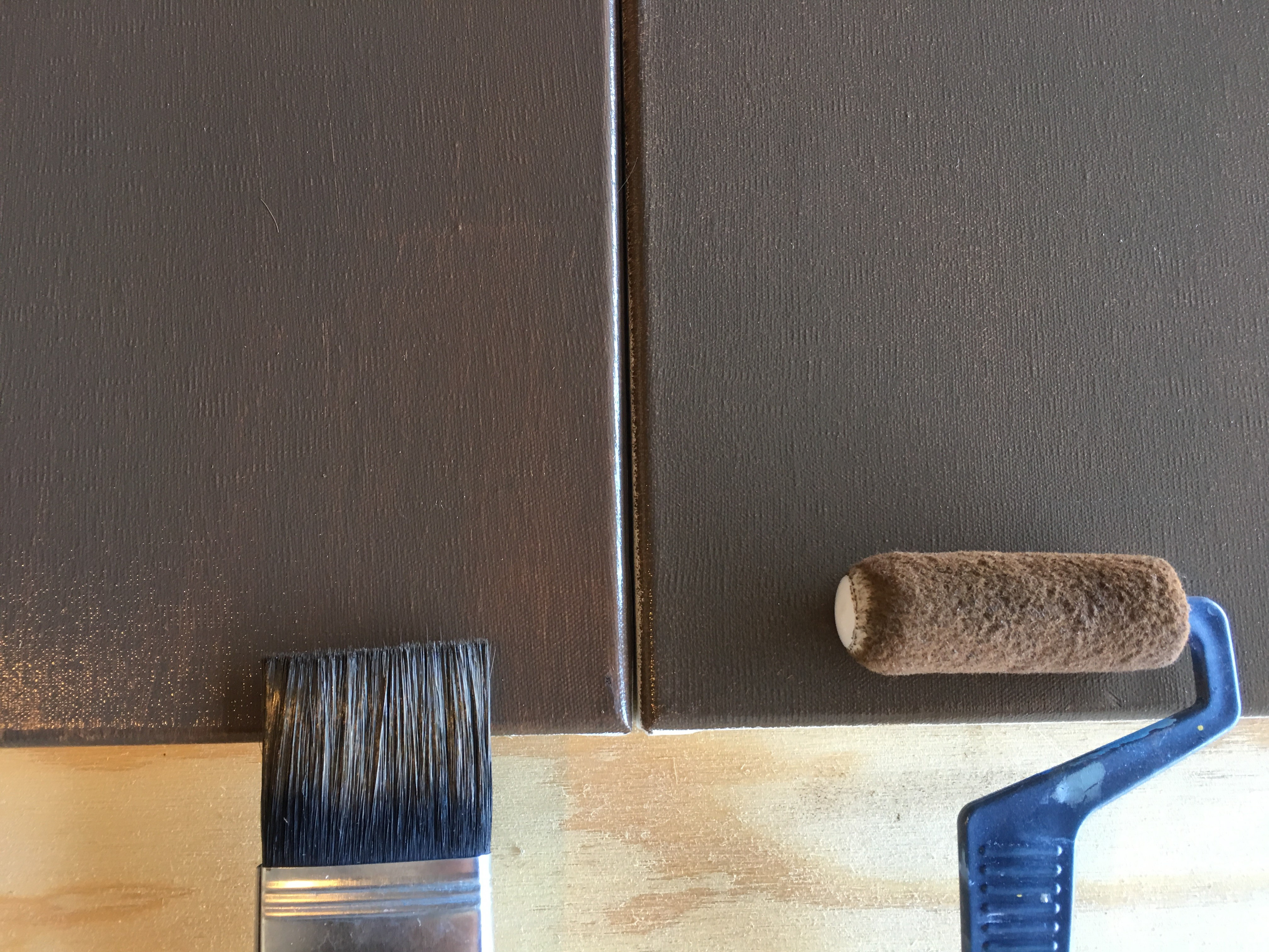 Another advantage of applying the foundation with a roller is there is no clean up required. Just suspend your roller so its not toughing a surface and let it dry. Since the roller dries with a nappy surface you can reuse the roller multiple times without cleaning it. You have to clean the brush after each use or it will harden.
The 100 ml tube covers a LOT of canvas and can be used to reclaim previous projects by painting a new surface over existing paint. One good coat wipes out about 95% of the existing color. Just look how it completely covers over that Cad yellow (below). The second coat can be thinner and it will cover anything that the first coat did not completely obliterate.
A 100 ml tube only cost $16 plus shipping. I reclaimed about $100 worth of used canvas. So I made about $80 by purchasing this new product.
But more importantly lets not forget the real reason to use this product; to prep your canvas like a professional. Up until this point I have been painting directly onto the canvas because they all say "Ready to Paint" on the label. Sorry, but after you have painted a few like that you realize painting onto an unprimed canvas just doesn't cut it, regardless of what the label says.
So whats the bottom line?
BUY A TUBE OF THIS BEFORE YOU PAINT ANOTHER STROKE!
It is a great product, sold at a very reasonable price, that will actually improve the quality of your finished painting. If you have a lot of old canvas laying around that you want to reclaim, buy 2 tubes!
Merry Christmas and Happy Painting to All!